We are so excited to announce our 2023 Cella's Creative Manager Boot Camp, a two-part virtual training led by top industry experts Andy Epstein and Carey Cockrum, featuring a mix of classroom-led sessions and roundtable discussions. 
Dates: May 24 & June 1 | Time: 12-3 pm EDT | Location: Virtual
This complete training consists of two sessions, and both days of training feature a mix of classroom-led sessions and roundtable discussions covering topics including:
Leading People: Promoting Engagement, Morale, Culture and Team Building

CreativeOps Fundamentals: Time Capture and Data Analysis

Providing Feedback and Coaching

CreativeOps Fundamentals: SOPs and Workflows

Client Management/Managing Remote Teams
Who should attend?
Creative managers and team leads with fewer than five years of experience, more tenured managers who want to take advantage of a formal management training opportunity or whose businesses are growing, along with select junior team members who are transitioning into a management position in the future. You can come away from this training with strategies and best practices that can be immediately implemented with your team.
Andy Epstein
Andy has worked in the in-house creative services space for over 35 years, successfully building and leading both small and large multidisciplinary teams in a range of industries. By leveraging both creative and operational expertise, teams under Andy's leadership have consistently exceeded established KPIs and outperformed peer groups in the industry. He even cofounded InSource, a nonprofit dedicated to supporting in-house creative teams. It should come as no surprise, then, that Andy has published The Corporate Creative, one of the few books specifically focused on the in-house professional. In his spare time, Andy is a self-professed sci-fi geek with a fascinating hobby of building clocks out of found objects. Also a daring foodie, he loves to try out dishes from different countries and cultures.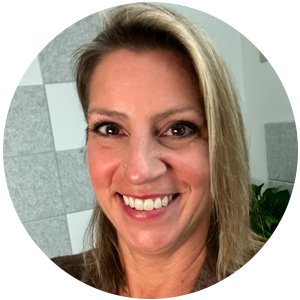 Carey Cockrum
Carey has been a part of the Creative Agency space for over 26 years. She has served as Designer, Creative Director, Creative Operations Lead and Agency Lead in both internal and external agencies. She has built and supported talented teams (big and small) to produce results that have exceeded client expectations. Carey has worked directly with C-suite stakeholders to understand organizational strategies that inform team make-up, tools and processes to deliver effective creative solutions for organizations. She has built strong and trusting relationships with her clients through open communication using language and metrics that speak to business needs and demonstrate measurable results. All of this with the intent and support that allow creatives to create and the business to grow. Brands she has supported include Fruit of the Loom, Wendy's, and Humana.