Join Cella for our exciting CreativeExecs Roundtable in either New York City or Boston for a unique networking experience and discussion on The Importance of a Creative Operational Measurement Strategy. Both of these free events will be held in a thrilling immersive art experience venue where you will have the opportunity to learn, network with fellow professionals and receive a free ticket to access the exhibit as part of the experience. 
During this roundtable event, you will have the opportunity to learn about:
Operational measurement maturity and where you are

Creative operational measurement strategy 

Demystifying operational measurement

Overcoming hurdles of effective measurement
Registration is open now through May 12, 2023. Space is limited and spots will go quickly, so reserve yours today!
Who Should Attend
VP Creative Operations, Director Creative Operations, VP Creative
New York - May 16, 2023
529 5th Avenue
New York, NY 10017
Time: 10am - 1:30pm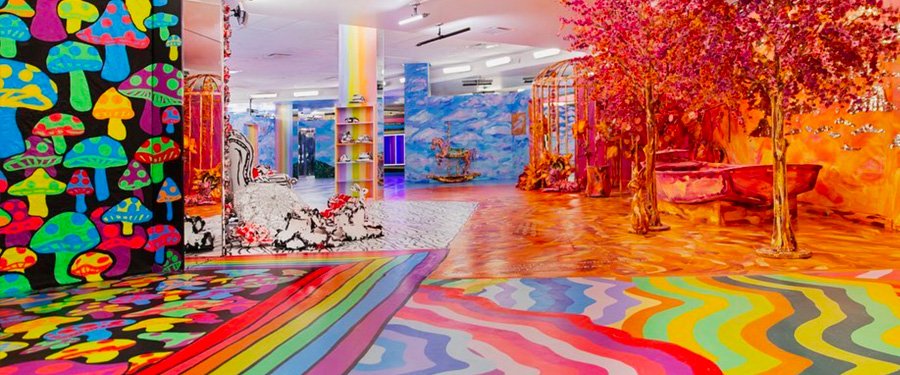 Boston - May 17, 2023
Lighthouse Artspace at the Castle
130 Columbus Ave. 
Boston, MA 02116
Time: 9am - 12:30pm
Angela Conway
Angela brings more than two decades of versatile marketing, operations and creative experience to the table. She is widely known as a highly organized and efficiency-focused business planning professional with a knack for identifying operational gaps and foundational strategies. She excels at streamlining team and workflow processes, cultivating partnership practices, aligning flexible organizational structure and roles for growth, and implementing reporting and metrics strategy. These strategies are implemented to drive cost savings and create overall sustainable solutions for an organization.
When she's not focusing on operational efficiency, Angela loves spending time at the beach on any continent she can travel to, where she has been often been seen with camera (remember those?) or paintbrush in hand - relaxing and channeling the likes of Monet, Roig and Liebovitz as an artist and accomplished photographer.
Nickole Brown
Nickole has more than two decades of creative operations, production and marketing experience to share -and bridging the gap between business and creative is her sweet spot. She is passionate about bringing clarity to creative spaces through the utilization of data, voice of customer and mechanisms to tell the true story of a creative operation. Her focus is identifying areas of improvement and offering meaningful solutions that result in a better state for Cella's partners. Nickole is a Certified Key Performance Indicator Professional, trained in Six Sigma methodologies and in Project Management Institute standards.